Timothy J. Marta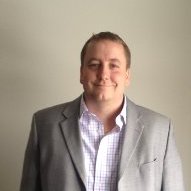 Timothy Marta** Graduated from Appleton West High in 1997. Attended both UW and MATC earning a Marketing Degree. With a Business Law, Economics, and Accounting background. Promptly completing the applicaable Securities Exams. Tim recieved his formal Investment training while working with Investors Capital Corporation. Tim has many years of experience with Individual Investment Planning, Trust Investment Management, Endowment Fund Management, Group Retirement Plans, Corporate Buy / Sell arrangements, Wealth Transfer, and College Funding.
Multiple year member of the Packerland Brokerage Advisory Council
Since 2002 Tim has continued to put the Needs and Goals of his clients as his Top Priority. He is a focused individual that will do all that he can to simplify your complex Financial Needs.
When not at work Tim enjoys spending time with his wife and three children. Staying very active in the outdoors and enjoying time together at the cabin. He is an avid hunter & fisherman and loves to play golf..
No two clients are the same and I make it my priority to listen, evaluate, and then try to implement the best solution. My job is to provide accurate and definitive answers to your financial questions.